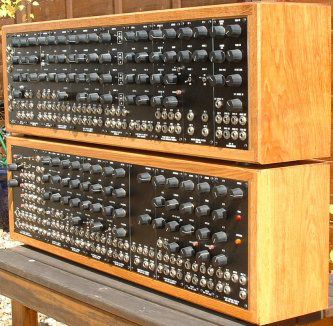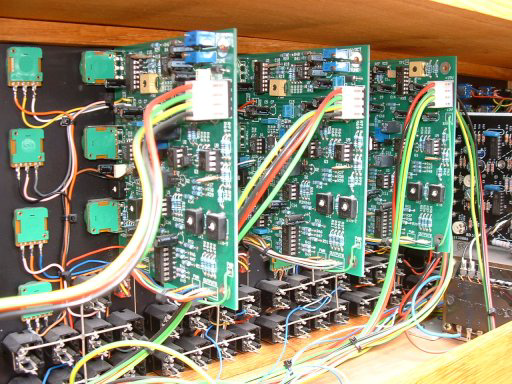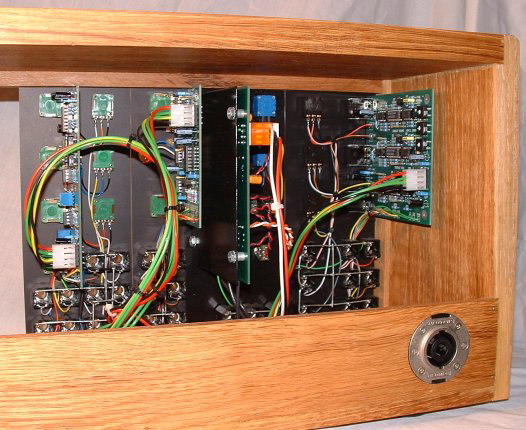 Round the back of the top Cab in an earlier incarnation
Left to Right: SVF, S&H, MOTM SubOctave Multiplexer, Triple VCA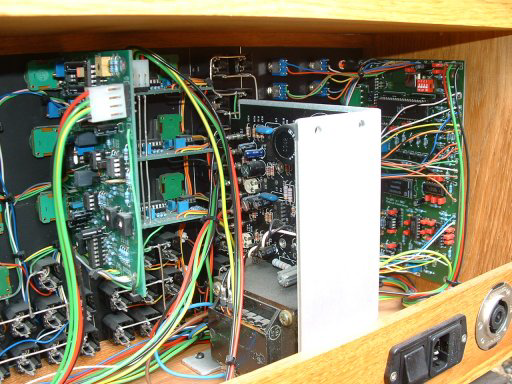 View of the Power One +/-15V supply. This feeds the Dizzy distribution board fitted on the rear panel. Each module then taps its supply from the Dizzy via a 4 way Molex connector.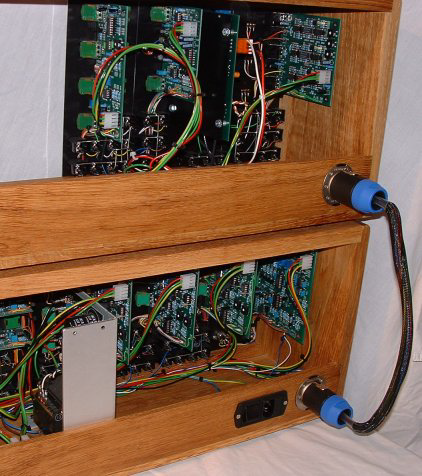 Chunky connectors are used here to bring the power, CV and Gates up to the top cabinet. These are Neutrik 8 Way Speakon Connectors rated at 30A. Note that this photo is from an earlier module arrangement than the photo above it.
The pin connections are as follows:
OK, the psu sense implementation is not strictly true sensing because to do that would need two more pins, as each of the +ve and -ve outputs has a +/- sense line. In this case, I have connected the +15V -S line and -15V +S line to 0V at the power supply. To be honest, you could leave out the sense line altogether in this application, as the voltage drops across the terminations are negligible.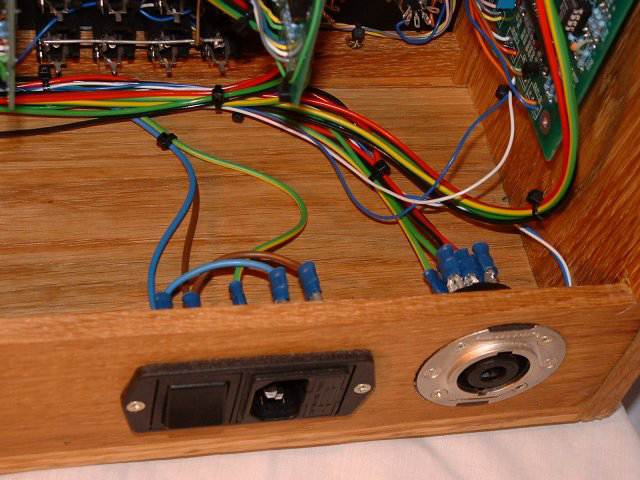 Page last updated 28th November 2006